Despite her father's ardent quest to keep his girls little girls forever, Davina still managed to get her first kiss… and from none other than Eugene Shelley.  He was older and the allure was certainly there, but they weren't anything serious.  Davina wasn't really a serious kind of girl, at least, not yet.  Maybe later.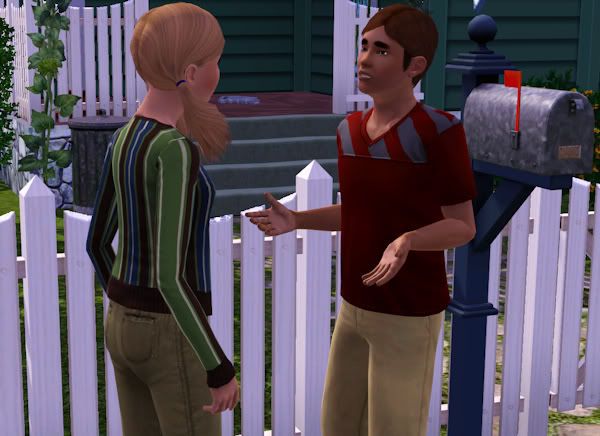 Laurel, meanwhile, was the direct opposite of her sister.  She had met Brayden Carmondy as a child and they had been friends, but that was it.  Now that they were teens, there was a sort of distance between them.  Brayden was known to be rich, but he was also known to be a little… odd.  Very quiet, almost too quiet.  It freaked people out.
When Laurel had stayed behind to help the teacher, Brayden had also been there.  He didn't explain why, but he did offer her a ride.  Ah, the benefits of not having five siblings… your own car.  He drove her home and she politely asked him inside, but he declined.
"That's all right, I should probably go," he said quickly.  He seemed a little bothered by something.
"Oh, okay.  Thanks for the ride." Laurel said, not wanting to pry.  Brayden always seemed a bit highstrung for his age.  Rumor was that since his father's passing… life in the Wilson-Carmondy house had gotten… interesting.
Meanwhile, Davina was pleading with Harmony.  Harmony had grown increasingly tired of being the one everyone relied on for homework advice.  She told them it was time they pulled their own weight.  Davina was understandably distraught.  She was on the honor roll thanks to Harmony!
"C'mon, Harm, you know I love you," Davina said, but her charm fell on dead ears.
Harmony made a face, "I told you, don't call me that and give it up.  Do your own homework for once!"
Poor Mark wasn't having much better luck.  Not only was he the only boy amidst a sea of female siblings, but he never failed to get his butt kicked by them in video games.  His sisters beat him into the ground, every single time, effortlessly.  It was definitely a swift kick in his male ego, that's for sure.
Feeding a family of eight is hectic and causes Lila to spend a lot of time in the kitchen, preparing everyone's favorite meals beforehand.  Due to all of this, she's become quite skilled in the kitchen.  She likes to flaunt her skill by chopping with just one hand and flipping pancakes over her head.
It's the little things you do that keep you sane and for Lila, that's flipping pancakes over her head.
Melody is a cook-to-be, but she doesn't have the same luck as her mother.  Just making pancakes is a trial and she finds herself continually trying to 'cool them down' by blowing on them.  It doesn't work.  She's learning, though, slowly but surely, she's learning.  Lila even gave her some of her old books to read, happy to pass down her learnings.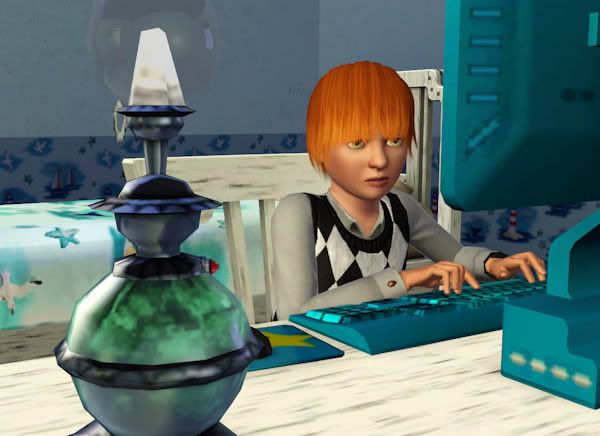 When he's not getting his butt kicked at video games by his numerous sisters, Mark spends his time in his room, writing brooding outlines for novels.  He's inherited his mother's writing urge, that's for sure, and is quite ambitious about it for someone so young.  A budding young journalist, perhaps?  For now, though, he's just trying to keep everyone from using his computer.
With everyone moving through the house, the living room still gets the most traffic.  It's a wonder Lila can write, what with the music blaring, Davina playing her guitar, and the kids all dancing and laughing behind her.  It doesn't bother Lila, however.  After years and years of raising children, she's built up a filter.