It wasn't long before Sydonie Carmondy became Sydonie Carmondy-Wilson.  She wasn't about to give up her last name, he wasn't worth that much, after all.  It took her awhile to get used to the idea of nupitials and they were married in a private ceremony
Sydonie thought she had lucked out, marrying Jebidiah who was both a doctor and old.  For the most part, she was right.  All the riches she had long dreamed of were suddenly hers to do with as she pleased.  She leapt into the lap of luxury with a swift feroicity that would make most party-girl debutaute's heads spin.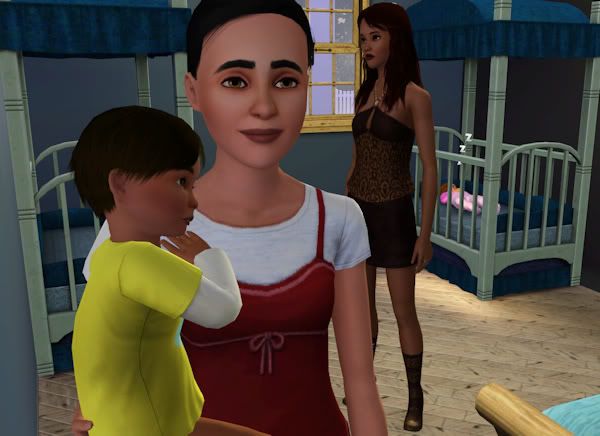 Unfortunately, Sydonie failed to realize that all that time alone had given Jebidiah quite the appetite for a family.  Before she knew it, she was a mother of two, Brayden and Rayne.  It was no secret that Sydonie did not like children, so of course, she didn't bother with them past bossing the babysitter around.  She threw the kids in the basement and went back to her daily life of flirting, living the high life, and enjoying her uenmployed status.
Squeezing the little buggers out had been a trial, but now she had security.  Jebidiah couldn't get rid of her now, no matter what she did.  It was actually a bonus to have the little brats around.
This realization along with the fact that she was filthy rich kept Sydonie in good spirits.  Anytime she felt inundated with stupid children she glanced at her ring and took a deep breath.  It's sparkly prism of colorless, unflawed diamond was enough to take her mind off motherhood.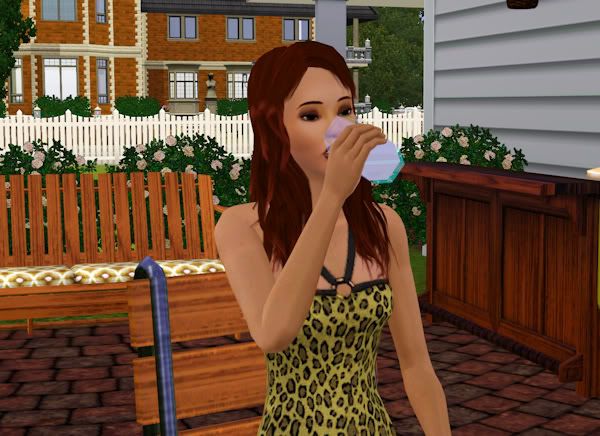 Sydonie spent most of her time dressed in formal wear, sipping alcoholic drinks on the porch while she stared out at the scenic view the mansion afforded.  Every now and then she would cringe upon hearing the squalling of a child and shout at the babysitter.  When it was again quiet, she'd sigh, lean back, and relax.  Being rich wasn't easy, but Sydonie could and would definitely get used to it.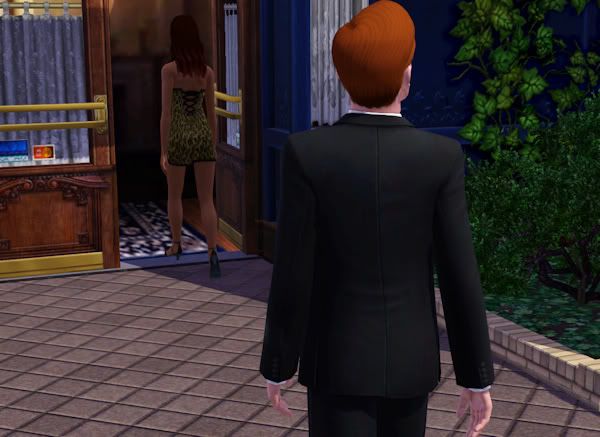 Jebidiah was a busy doctor, so Sydonie was able to continue her flings with other wealthy men on the side.  They were married, as well, but careless.  Still, the upscale bistro was the only suitable place for higher class individuals to dine.  It wasn't as if their wives were there, anyway.  They were too busy at home with the squalling brats.