Dominic Cosaro (Young Adult), Asha Steel (Young Adult)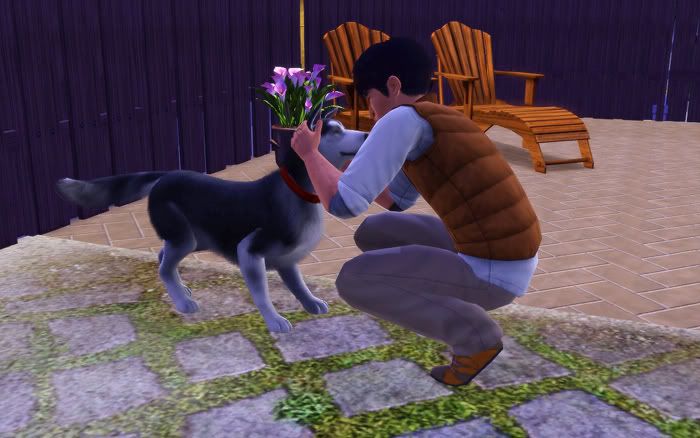 A short time after Asha told Dominic the truth about her family, she left.  They were still technically together, but she left on a trip to France in an effort to divert some of her family's attentions away from Dominic.  He still didn't quite grasp the gravity of what Asha had told him.
While she was away, Dominic spent a lot of his time alone at home.  He wasn't a heavy thinker and he really didn't enjoy having so many random thoughts moving through his brain at once.  He kind of just wanted to forget it all and return to his life.