Oskar Novak (Adult), Kelly McMaster (Young Adult), Stefan Novak (Teen), Paula Novak (Teen), Andrew Novak (Toddler)

Oskar Novak isn't sure what it is about his kids, but the second they become teenagers, it's like a switch goes off in their brain and they become completely different people.  Stefan and Paula are giving him the same problems that Camilla did.  Stefan, while a smart kid, prefers to try and get out of things than actually apply effort and do them.  It's a frustrating dance that Oskar is tired of doing.
Amidst the chaos with the teens, Kelly is trying to prepare for her wedding.  Her filming just ended and now she's ready to walk down the aisle.  Standing in her wedding gown makes her feel nervous, but in a good way.  She just hopes everything goes smoothly.
Oskar knows he should be firmer with the teens, but he still feels guilty about shipping Camilla off to military school.  He knows it was for the best, but he isn't about to threaten that with the twins.  They'd probably destroy the place.
"I honestly don't know what's wrong with you two."  Oskar sighed.  "You do not try to blackmail your teachers into giving you an 'A'!"
Paula rolled her eyes.  "Why am I getting in trouble?  She's the one messing around on her husband!"
"Paula!  Enough, seriously."
On the day of their wedding, everything did go as planned.  Oskar and Kelly were married next to the lake in Aperture Valley.  It was scenic and lovely, though they opted to get married indoors in case of bad weather.
Kelly's mother, Sheila, was a good sport.  She just cried a lot.  Whether this was because her little girl was getting married or because she was marrying Oskar, no one could be certain.  They were just happy she didn't try to maul the groom.
Kelly was just thankful all the planning and small details were done and over with.  She was officially married now.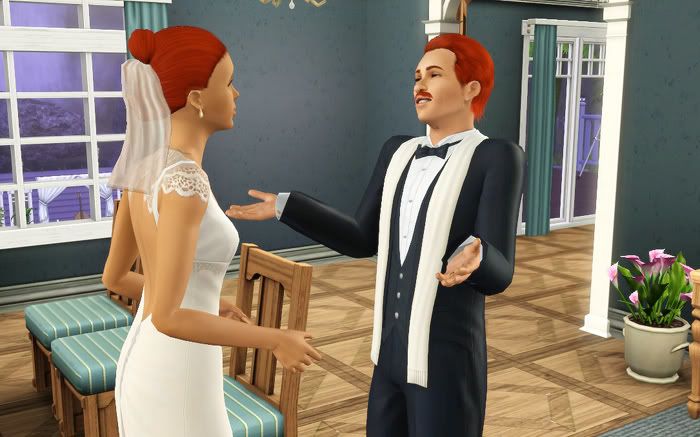 Patrick was the first to congratulate her.  He wasn't particularly in Oskar's corner, but he knew that he made her happy.
"Wow, I feel old.  My little sis is all grown and married now!"
Kelly laughed.  "You'd think it would have hit you when I had a baby."
"Congrats, sis.  I'm happy for you."
"Thanks, Patrick."
Paula was happy when the ceremony was over.  She didn't like sitting still.  She was glad to see that Luis Martel was there.  He was technically there to keep Philip McMaster from dying of boredom, but Paula stole him away.
She wasn't entirely sure why she enjoyed Luis' company so much, just that she did.  She didn't understand why he hung out with a bore like Philip.
As the party was winding down, Sheila eventually wandered up to Kelly and congratulated her.  She gave her a big hug, squeezing her tight.  Kelly didn't know it, but Sheila was very aware that her clock was ticking towards the end of its days.  She was just happy she got to see all her children married and her grandchildren being born.
Philip, meanwhile, was not impressed with his pseudo-relatives.  They weren't technically related, but that wouldn't keep them from popping up at family gatherings in the future.
Stefan had said something to Philip, but Philip wasn't listening.  Most of the things that came out of the twins' mouths weren't worth listening to, in his opinion.  Why had his Aunt Kelly doomed him with these lousy tag-along relatives?
After the wedding, everyone adjusted into a routine.  Kelly spent most of her time home while the film went through editing.  Andrew had a birthday and was now big enough to go to school.  Oskar was so glad he was nothing like the others, he was an easy to deal with child and he liked to clean.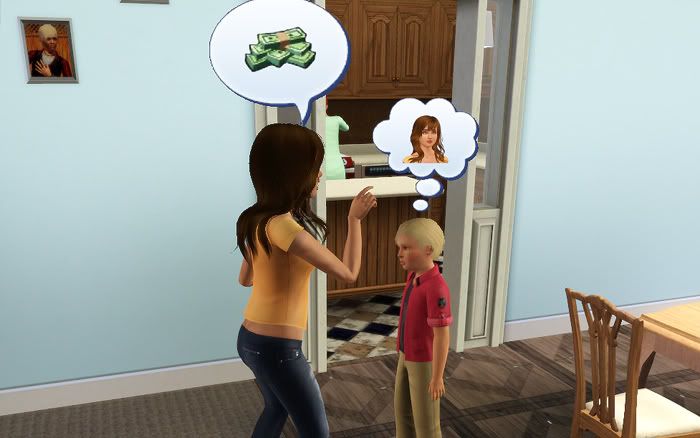 Andrew had nothing in common with his half-siblings.  Paula would try to tell him about her triumphs in school and the stacks of cash she had made by beating someone up, but Andrew was unimpressed.  He really didn't understand them at all.  He preferred to keep his own company because of this.
The beach was just a short walk down the street and it had a pool.  The twins went there all the time and had tried to get Andrew to tag along, but he would always say no.  He just couldn't handle their craziness.
That was fine.  They were used to the world not 'getting' them.
Paula seemed to be following in the footsteps of her older sister, Camilla.  She often waited until everyone was asleep or otherwise occupied and then she'd bolt off towards downtown.
She wasn't going to any bars, though…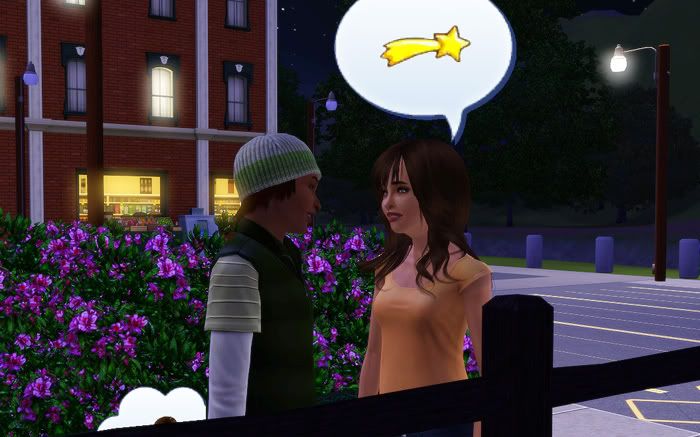 She was meeting up with Luis Martel.  They weren't dating, but Paula wouldn't mind if he asked her out.  They mostly met up at parks and hung out until Luis had to go home.  He could drive, so it was pretty easy for him to get back and forth between the city and the valley.
Paula wouldn't let him come near the house for fear of her father finding out.  She was already in trouble for school, she didn't need him nagging her about boys, too.
————
Whew.  Those twins are a handful.  They spent most of the time I played grounded or otherwise in trouble.  They are actually worse than Camilla!  I'm waiting for someone to spin a romantic wish one way or the other when it comes to Luis and Paula.  I don't see it ending well, though.  Paula is a bad influence on him!
Finally, Oskar and Kelly are married.  Hooray!  Of course, as soon as they got the venue, they disappeared.  I looked around and found them utilizing one of the beds upstairs.  SERIOUSLY?  I blame Kelly.  She is a total nympho and she loves Risky and Try for Baby.  That girl is nuts.
A picture that didn't make it into the update: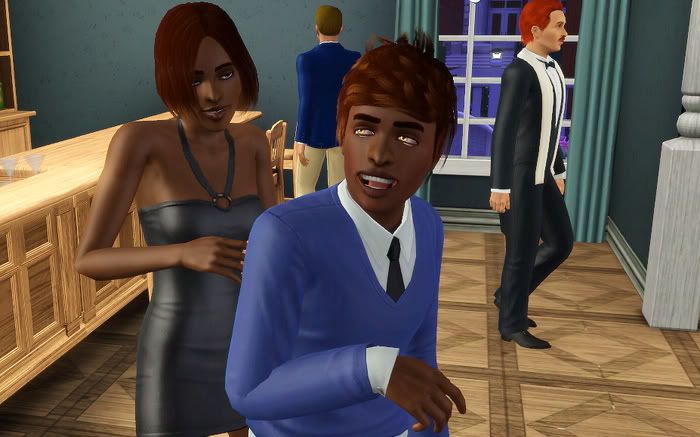 Asha with her nephew, Hakeem Steel.  I just thought it was cute.  The kids seem to take after their mother,  Latoya, quite a bit.
It didn't take long for Kelly to roll this up.  I think she might have been pregnant when I left.  I'm sure Oskar loved it at first, but now… he probably would like a bit of a break.  Maybe when she's pregnant she'll leave him alone a little!
Autonomous WooHoo is controlled by traits/attraction/etc… I have no idea what is causing Kelly to want to do Risky/Try for Baby all the time!
Title is from 'Dreams' by The Cranberries.